Dear

four-legged friend

, welcome to the

Hotel

Burgblick

!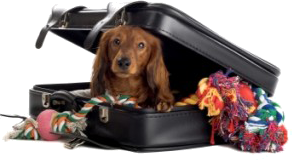 Here for your best appearance , just your personal four -legged house rules that you can please your mom or dad barking softly:
Please lead me in the hotel on a leash , which makes an impression !
If I may for dinner, I will not disturb the other guests. I want to prove the BurgBlick that you have raised me well and that I am an exemplary well-kept four-legged friends !
Please remind me that I do not disturb the other guests with my joy barking - if I should forget the times ! Please also reminds me that I stay with all four paws on the ground and not jump up on chairs, benches , beds , etc. !
I brought my own , beautiful blanket from home. That I may only use the only one !
Our timely business does not start on the doorstep or on the grounds of the hotel, but in the forest. Please also respect the fact that my business does not interfere with your own kind !
I brought my own , nice dog harness from home and eat and drink and the only one of it - you have your own dishes !
Please walks extensively with me so tired I fall evening on my blanket !
Oh, before I forget`s : allegedly has` s always nice weather in the Palatinate mountains - Kusel Musicians country. But if I should but times come home soaking wet , dries me with my own towel , because that at least has my scent mark and is not as hygienic white !
With friendly regards and wishing a good stay at Hotel Burgblick.