We have been pampering our hotel / restaurant guests with rolls from Resch & Frisch in Austria since 2006.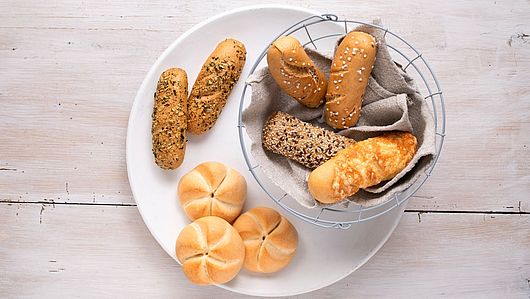 We also bake oven-fresh bread rolls for you at home on Sundays and public holidays if you order in advance.
We have the following rolls on offer for you:
Kaisersemmel € 0.50
Poppy seed / sesame bread € 0.60
Newborn € 0.60
(Wheat dough with corn, millet, malt, sunflower seeds, linseed)
Rye football € 0.80
(Rye rolls in the shape of a soccer ball)
Multigrain rolls € 0.80
(Grainy pleasure with sesame, linseed and sunflower seeds)
Just call and order at 06381-92770

Trust is good, control is better. We attach great importance to 100% seamless quality control.
At Resch & Frisch, all individual production steps - from the seeds to the finished baked goods - are meticulously controlled.