Cyclists ..... welcome to the Hotel Burgblick
In our hotel in the Palatinate Bergland - Kuseler Musikantenland, cyclists and motorcyclists are welcome guests.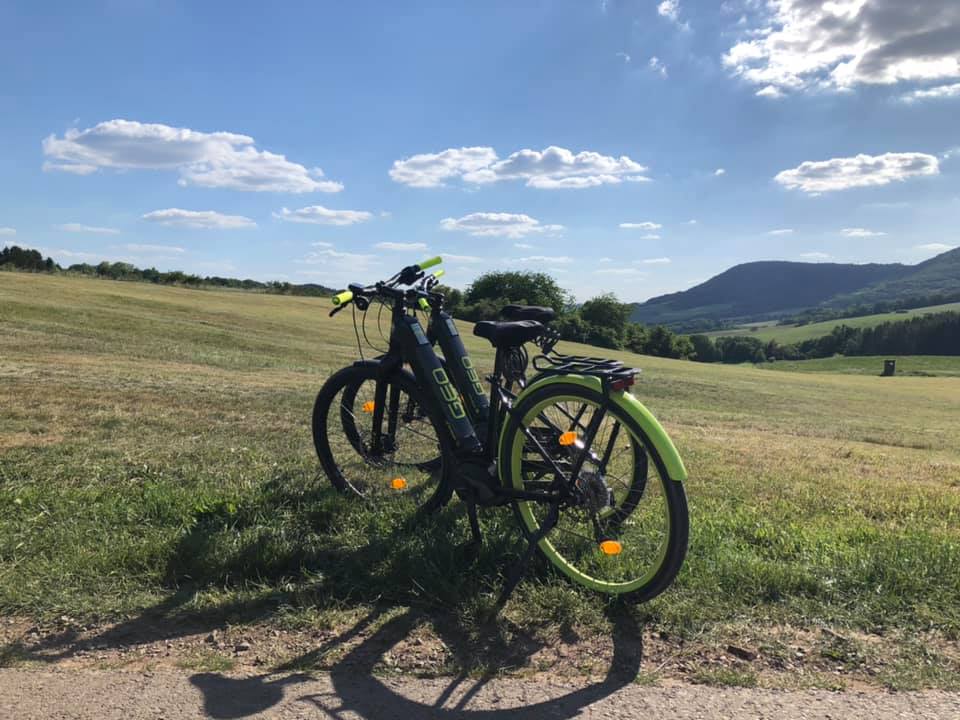 We are a certified bed + bike hotel, which means that we are particularly well prepared for the specific wishes and requirements of bikers as our guests.
Thallichtenberg is the perfect starting point for fantastic bike or motorcycle tours. The Palatinate Bergland is known among bike and motorcycle enthusiasts for the varied landscape and the well-developed network of trails. For mountain bikers we recommend the Green Hell Freisen. The view over the vastness of the Musikantenland will make your tour remembered for a long time.
From Thallichtenberg you get to the Fritz-Wunderlich-Weg, which you can follow to Freisen. You cycle through nature to get to the Saar cycle path or you drive in the direction of Altenglan to get to the Glan-Blies-Weg. Alternatively, you can cycle along the draisine route to Lauterecken and turn onto the Lautertal-Weg.
Batteries must not be charged in the room !!!!
For the duration of your stay, we will be happy to provide you with one of our garages as a parking space to charge the batteries - of course free of charge!