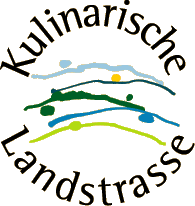 The "Culinary country road" (Kulinarische Landstrasse) was created as an innovative, partnership-based joint project of direct marketing companies and restaurateurs from the Kuseler Musikantenland. Producers and suppliers have joined forces with the aim of promoting the degree of acquaintance and awareness among consumers for the products manufactured in the Kusel district.
For you, the advantages are very clear:
high quality and fresh products
Consistent quality through voluntary control
good price / performance ratio
carefree enjoyment
But it's not just the culinary delights that make your stay in the Palatinate Bergland - Kuseler Musikantenland a wonderful experience.
A stroll along the Culinary Road, by car, on foot or by bike, has a lot more in store for you.
You can buy a lot in the house on the Kulinarischen Landstrasse in Konken.
Insights and views into the pristine beauty of hills and valleys, of sights that are waiting to be explored.