Gemstone city of Idar-Oberstein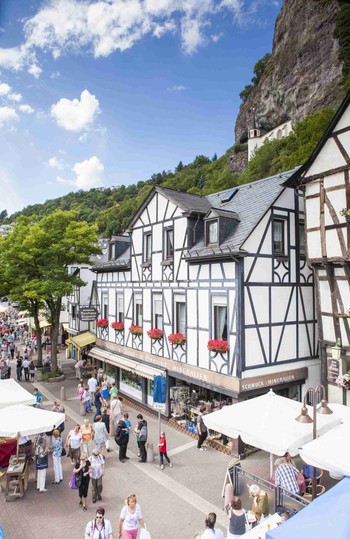 On excursions through vast forests to the highest heights, through mysterious shimmering depths in distant times.

Be amazed, discover & enjoy: Are you looking for variety and adventure? Brilliance and diversity? Secret and action?

Idar-Oberstein is your goal. Worth seeing, multifaceted, lively: Discover the secret of the legendary rock church. Explore Bosselstein Castle or Oberstein Castle. Follow the path of gemstones - from the unique gemstone mines in Steinkaulenberg via the historical, water-powered pond loop to the fascinating museums of the city, the German Gemstone Museum in Idar and the German Mineral Museum in Oberstein.

Or let yourself be carried away into the fantasy world of the gemstone adventure world and the mechanical age of chain and jewelry manufacturing in the industrial monument Jakob Bengel.
The gemstone country offers a lot.
Tourist information of the city of Idar-Oberstein
Main street 419
D - 55743 Idar-Oberstein
Phone: +49 (0) 6781 / 64-871
Fax: +49 (0) 6781 / 64-878
Email: This email address is being protected from spambots. You need JavaScript enabled to view it.